According to the contract signed in late July, Lavochkin Association will develop a special adapter enabling to set CubeSat class nanosatellites into the orbit by Fregat upper stage for Russian private space company "Dauria Aerospace", – Dauria representative reported to RIA-Novosti.
In December 2012 Dauria Aerospace won the tender invited by Roscosmos and got the contract valued at 310 million rubles (about 10 million USD). The contract stipulates the launch of 2 MKA-N (nanoclass small space device) nanosatellites with photographic equipment installed on it allowing to map the Earth surface at about 20 meters resolution. In the framework of this project Lavochkin Association will create a unique adapter enabling to place Dauria launch containers on Fregat upper stage, produced by Lavochkin Association. Universal launch containers allow to launch nano- and microsatellites of size from 1U(one "cube" with 10 centimeters sides each) to 6U (device made up of 6 "cubes").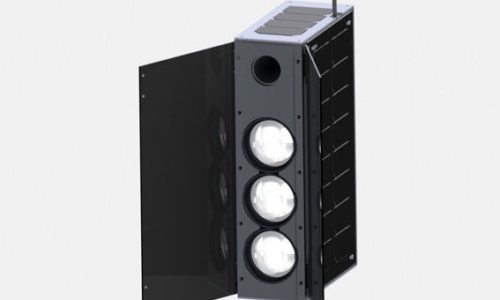 The use of such containers will allow Roscosmos to launch CubeSat satellites, created by Russia for educational and scientific purposes. Besides commercial launches of CubeSat class devices will also be possible. The first launch of 2 nanosatellites according to state contract is scheduled for 2015 along with Meteor-N 2-2 launch, –  the source reported.
Dauria Aerospace developing small space devices established by the former owner of "Technosila" retail chain Mikhail Kokoritch became Skolkovo resident in 2012. As its Director General reported earlier originally Roscosmos will be its main customer but later Dauria Aerospace plans to render satellite services and manage space devices for private customers.