Today, the GCTC starts training of the UAE representatives as participants in the space flight on the manned spaceship "Soyuz MS" to the Russian segment of the ISS in April 2019.
Two candidates selected by the Main Medical Commission, whose meeting was held at the GCTC at the end of August, will start training at the Center.
The general program for the training of the participant in the space flight of the UAE and its backup provides the training in the systems of the ISS  and "Soyuz" spacechip, complex and medical -biological training with regular physical training.
Special training is also planned for the actions of the crew in extreme conditions and situations, flights on the IL-76 aircraft  with the reproduction of zero-gravity modes.
The main part of the training will be performed on the basis of the GCTC.
The program of training will end with the examination complex trainings of the crew and prelaunch training at Baikonur cosmodrome.
The flight of the first representative of the UAE to the ISS is scheduled for April 2019 and will last about a week.
The launch will be carried out on the  spacecraft "Soyuz MS-12", the return is planned with the crew of the "Soyuz MS-10" spacecraft.
Hazzaa Al Mansuri
He was born on December 13, 1987 in Abu Dhabi, UAE. Officer of the Army of the United Arab Emirates. Pilot.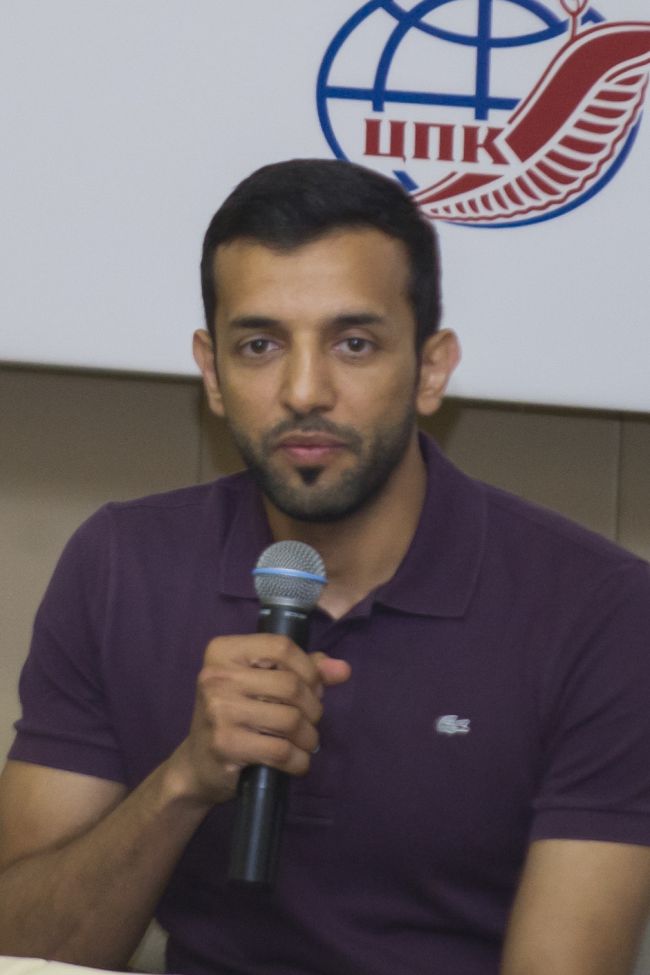 Sultan Al-Neyadi
He was born on May 23, 1981 in Al Ain, UAE. Serves in the Armed Forces of the UAE as a network support engineer.